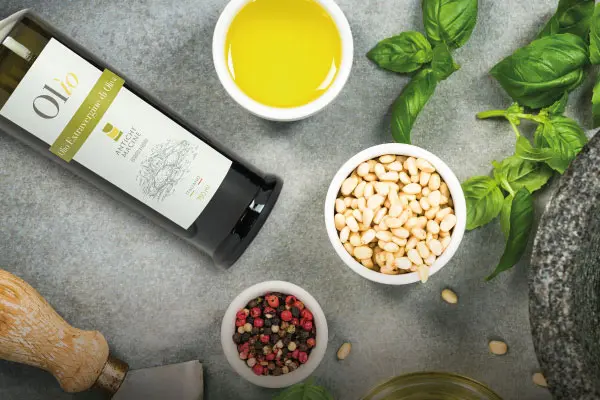 100% ITALIAN EXTRA VIRGIN OLIVE OIL
Choose Excellence, choose the quality of our Extra Virgin Olive Oil for your business
Antiche Macine offers you a selection of olive oils chosen to enhance the taste and quality of the gastronomic offer of your venue, restaurant or business.
Our Extra Virgin olive oil is produced with the best quality olives of our territory, carefully selected and processed using the method of cold pressing with the ancient stone grinder.
ARE YOU A RESTAURANT OR A SHOP OWNER?
Only the best for your clients
Choose only the best of the gastronomic excellences of our territory for your restaurant or shop. Our Extra Virgin olive oil gives an extra touch to all your recipes, from the simplest to the most elaborate. It is available in convenient 3 and 5 liter cans. We also offer a line of lemon and chili flavored oils made of Extra Virgin olive oil which are packaged in elegant non-refillable bottles and can be paired with various dishes.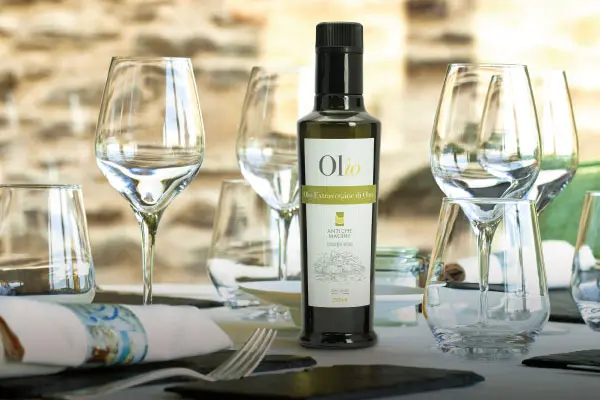 ARE YOU A QUALITY RETAILER? CONTACT US!
Choose Antiche Macine and become a witness to the quality of our Extra Virgin Olive Oil to offer only the best to your customers. Tell us about yourself and request the vendor catalog to find out the offer that best suits your business! We will get back to you as soon as possible
Address
Via San Sebastiano 2
82010 Moiano, Benevento
Email
Phone
WhatsApp
Social