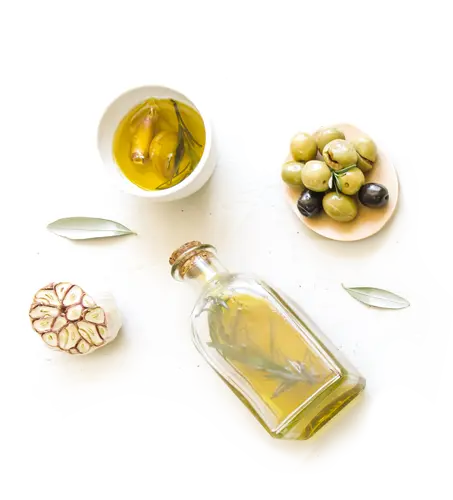 THE FAMILY OIL MILL
"A story handed down through three generations"
The Antiche Macine Oil Mill was founded in 1965 on the slopes of Mount Taburno, in the heart of Sannio. Our history as olive millers traces back to grandfather Carmine and his great love for olive trees. Over the years, his passion has been passed down to his children and grandchildren who have made it a real mission.
For three generations we have been passionately dedicated to the production of olive oil. Thus was born, not only an exceptional MADE IN ITALY gastronomic product but also a true "ambassador of taste" that, with its unmistakable flavor, tells a story of experience, tradition, and love.
OUR STORY
"Olio: a family tradition which blends values, passion and future…"
Initially established for third-party processing, over time and looking to the future, we have focused our activity on the production of an excellent quality Extra Virgin olive oil that gathers and tells all the characteristics of the territory where it is born. This way, we obtain an oil from 100% locally sourced olives, scrupulously following every production process.
After a careful selection, our olives are processed according to the classic method of cold pressing in the ancient stone grinder, thus preserving all the organoleptic and physical characteristics unaltered.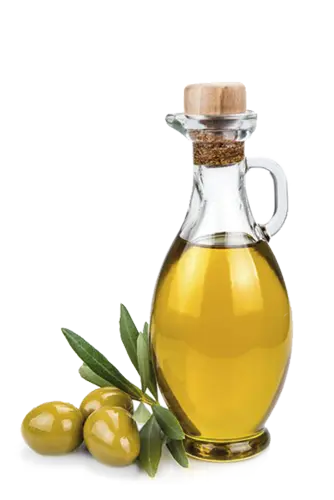 OUR VALUES
"This is what allows us to offer those who choose our products a real gastronomic experience"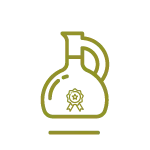 Quality
We select and choose only the best olives of our olive groves and we closely monitor the entire production process to obtain refined olive oils with very low acidity levels and incomparable organoleptic characteristics.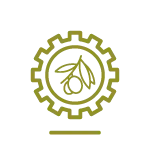 Innovation
We believe in and invest in technological innovation which allows us to improve the quality of our product, always respecting the values of tradition, passion and quality which are the basis of our working philosophy.